TRADE IN, TRADE UP
Trade-in your old tools for consumable vouchers while trading up to a completely new Hilti tool Fleet
The end of the year is fast approaching and we understand it's been a busy one, not just for you but for your tools too! Are they looking a bit worn out and not performing like they once did? Do you see increased costs on new tools and repairs?

Well, we have the perfect solution to reinvigorate your tool park with a completely new fleet of Hilti tools on our Fleet Management Service!

For a limited time only, we are offering a FREE Tool Park Optimisation service worth £360 for all businesses with at least 30 tools*. The best part? You and your team can put the tools to the test before you make a decision.

*Tools within the following categories: Drills, breakers, cutting and grinding tools, saws, diamond drills, lasers, screw drivers and nailers.
How it works
Get a FREE Tool Park Optimisation service
Our productivity specialist will work with you to analyse your tool needs and deliver a customised solution optimised to fit the demands of your business. This professional Tool Park Optimisation service is normally £360 but for a limited period, as part of the trade-in offer, we'll waive the fee.

Receive consumable vouchers
In return for your old tools, you'll receive consumable vouchers that you can spend on any Hilti fixings, fastenings or inserts as and when required.

Enjoy your new Hilti tools
Upon agreement, we'll set a time and date for the delivery of your shiny new tools and take care of recycling your old ones.

Why fleet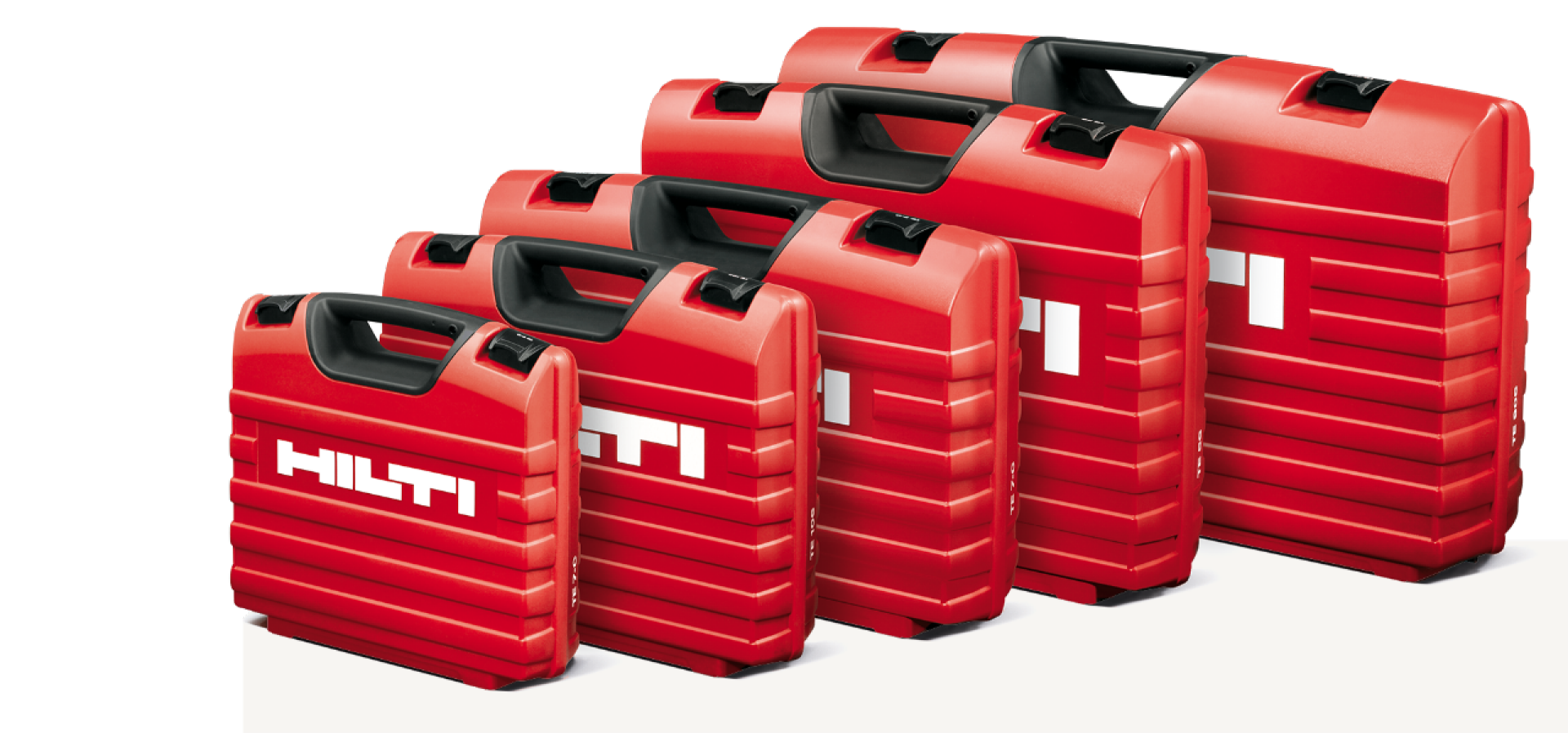 Easy budgeting
Fixed monthly fee covers all tools, service and repair costs. So there's no large up-front investment and no unpredictable costs in the future 
No additional costs
Fleet Management includes: all servicing and repairs, freight costs, battery exchange and even drop cover
Tool loan in case of repair
To minimise downtime, we'll lend you a spare tool while yours is in for repair
Theft coverage
In case of theft, for a nominal fee, we'll replace your tool the very next day
Tool exchange
Every 3-4 years, we'll keep your Hilti fleet up-to-date with the latest innovations
DON'T JUST TAKE OUR WORD FOR IT
It's saving us in the long term, due to the quality of the product and insurance included, we don't have to pay out if faulty or broken.
DC ELECTRICAL NORTHWEST LTD. INVESTS WITH HILTI FLEET MANAGEMENT
How did you previously manage your tools and what were the challenges with this?
We didn't, they were purchased as and when from our regular wholesalers – problems always occurred if the tools went faulty and we didn't keep spares. 
What benefits have you see since implementing Hilti Fleet Management?
We have the monthly cost for the tools and it's saving us in the long term, due to the quality of the product and insurance included, we don't have to pay out if faulty or broken. 
Would you recommend this solution to other contractors?
Yes, and we have! We do get many contractors we work with commenting or asking about the tools, which all our team promote.